Illinois
is one of fifty states appearing in
The Political Machine 2012
. It has 21 electorl votes.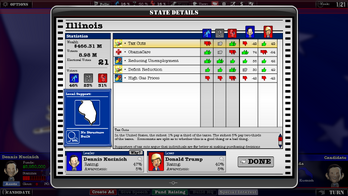 Illinois was admitted into the union in December 3rd, 1818 as the 21st state. Hillary Clinton was born in the state. It is the listed as the home state of Barack Obama who was a senator from the state.
Demographics
Edit
The state has 8.98 Million voters, 46% of which are
Democrat
, 31% of which are
Republican
, and 23% of which are Independent.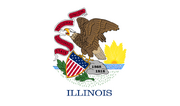 Important Issues
Edit
The state wealth is $466.31 million.
In both the initial strategy for the Republicans and Democrats it falls as a Democratic state.